One-Day Workshop // 10am - 5pm // Cost: £60 + Fabrics // Level: Pure Beginners // Instructor: Susie Haigh, Designer // Project: Tote Bag
Learn the basics of how to use a sewing machine and make a tote bag in a fabric of your choice.
If you can't commit to a longer course, or you want to dip your toes before diving in to the world of sewing, then this one-day course is designed for you. Learn sewing machine basics, stitches & seams, fabric terms, simple hems, and basic seam finishes. Create your very own tote bag in a fabric of your choice.
This is a Pure Beginner workshop, which means it's tailored for absolute beginners, or anyone who needs to brush up on the basics. The setting for this course is the relaxing atmosphere of The Stitchery studio, which comes equipped with a sewing machine for each student (you may bring your own if you wish).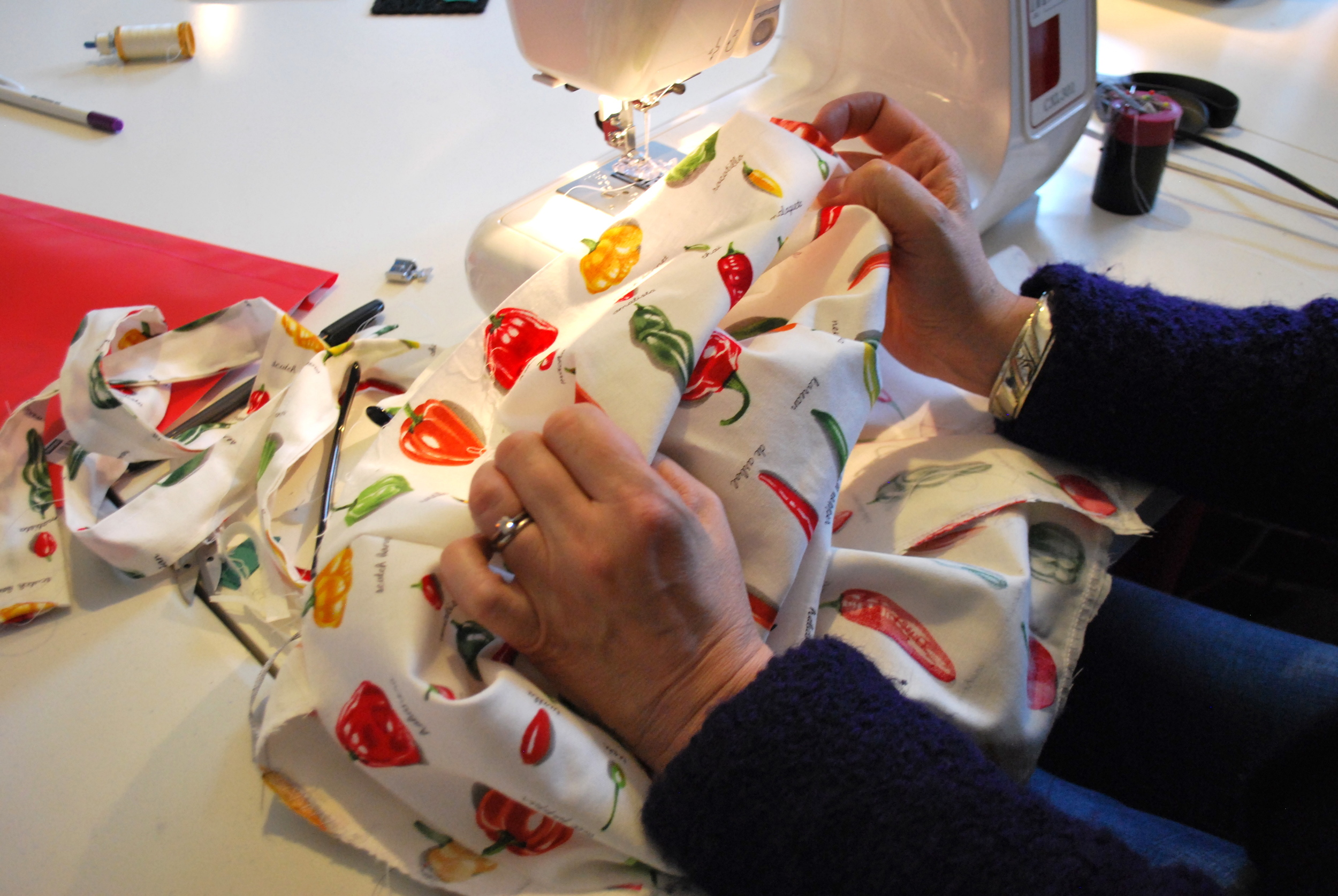 Outcomes
A basic set of sewing skills and hopefully the confidence to go on and try more.
A unique tote bag in a fabric of your choice.
A sample book, made by you and full of the techniques you've learned as part of the course. Use this for future reference.
A copy of the Intro to Sewing e-book, which you can use for future reference.
Booking Your Place
To book your place on this course, you can use our online booking system below. You can pay a deposit or, if you prefer, pay the full course amount. Please familiarise yourself with our Terms & Conditions before making your booking.
You can pay by PayPal or any major debit/credit card. NOTE: You do not need a PayPal account to make a booking. Simply click on the link which says "pay with a debit or credit card". It looks like this.
Transparent Pricing
What does it cost to run a high quality sewing course? Our transparent pricing policy means that you can request a cost breakdown for any of our courses.
Sewing Kits
When you come to book your place online, you'll be given the opportunity to add a Stitchery Sewing Kit to your basket. These are also available to order from our studio or on our Student Resource section at a later date. The kits come with everything you'll need to get sewing, and they only contain high quality tools that we would use ourselves. Plus there's an option to add the Maker's Workbook too.
Any Questions?
If you have any questions please have a look at our FAQs page. We also recommend reading the relevant page on our Student Resource Page, where you can find useful insights on the course structure and what supplies you'll need to bring to class (Note: If you don't see your course info up yet, don't panic, we'll have it up with enough time to get your supplies together before the course starts).
If you don't find your answer in either of these places, then please feel free to contact us.